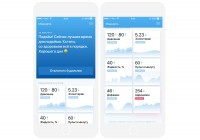 A few months ago, the Bureau's School of Designers published a new assignment. For this project, I procrastinated and only started working on it two weeks before its deadline. The task is explained like this:
New website CrossFit Martell solves two problems: tells beginner athletes of CrossFit and convinces local and foreign people to register for classes.
на русском · in english...