Saved searches on av.by
How we made a feature that 27 % of buyers have used and achieved their goal.
av.by is a online board for car sales. 4 platforms are web mobile, web desktop, android and ios apps. We have quite a big post base of 55 000 posts. Our company is 60 people with 1 500 000 users per month.
Problem and research
The target audience is all buyers. For simplicity reasons, I will unite all car buyers in Belarus with one person. His name is Vova, say hello to him!
This is a car search filter. Vova filled in a lot of fields to get the result. He did this after each session. He was tired of doing it all over again every session. Search is the main tool. 80% of users start with a search. This problem was confirmed in the support service. Saved searches alone was the most popular query to customer support. We exchange information with the support service every month.
It will pan out if 25% of buyers use them. I did desk research and competitor analysis. And then the idea came out that Vova does not need saved searches. He needs to be able to find out about new posts on his request in time. Like a push or email notification. In total, there are two ideas.
Ideas
Saved searches. The interface for saving and the interface for storing and managing searches. Plus push notifications and email notifications.

Placing saved searches on the main branch search page.
Surely, I met with the development team to estimate the complexity of implementing each solution. As a result, they refused to place saved searches on the main branch search page.
1. Saved searches
On the list of posts, there is a save search button in front of the parameters. This toolbar is sticky. After clicking on it, a modal screen opens, in which we ask about notifications about new posts. The Other screen contains a list of all saved searches. You can manage and delete searches there.
We conducted 4 corridor tests that helped us find vulnerable places in the interface and text.
The result was through the roof as more than 27% of customers use this solution
Only one decision: goal – achieved, Vova – pleased.
2. Placing saved searches on the main branch search page (still under development…)
However, let me remind you that we had two ideas. I strongly voted for the second solution. This is the placement of saved searches on the main search screen. Vova opens the application and sees an additional block with saved searches. It doesn't need to search for saved searches in navigation. Be noted that the saved searches are in the navigation section Other.
I specified that the second decision should be made. The product manager was of a different opinion. Development resources were very limited and had to be spent on other things.
What experience I got? I realized that it is important to do the features part by part. This will help deliver good solutions to the user faster. Then enhance this solution or add smth new. But I still believe that this decision will give value.
Platforms
Basically, all solutions work on four platforms: web, android and ios. We also made the desktop version, but I don't show it because only 17% of the audience use it.
Role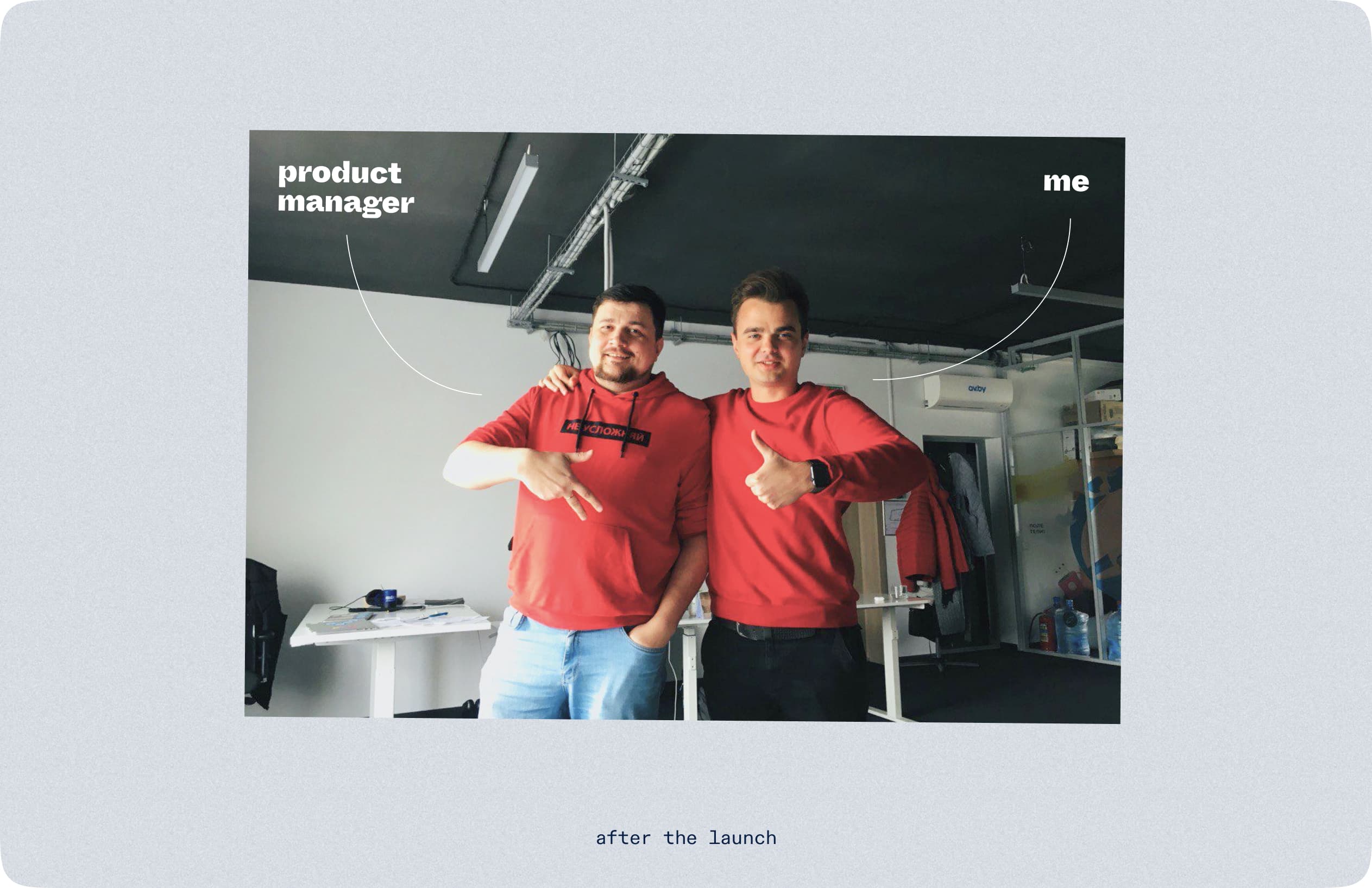 In this project I did competitor analysis, prototypes, mockups and tested them. Participated in the formalization of ideas. I teamed up with product manager, developers and QA on this project.
I communicated with the support service to find out about user requests, and together with the support and the product manager, we determined the metrics. With my involvement I helped to improve the user experience and the number of requests decreased.